Making risk understandable is the best strategy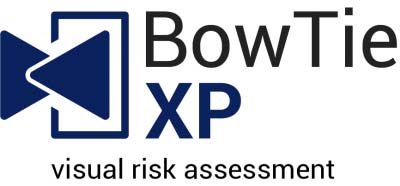 l'approccio "barrier based" del metodo bowtie aumenta il controllo del risk management, migliora la comprensione e la visualizzazione dei processi facilitando le decisioni.

UN'IMMAGINE VALE PIU' DI MILLE PAROLE
LA TUA ORGANIZZAZIONE CONTROLLA IL RISCHIO?
Il software BowTieXP permette di visualizzare graficamente e comprendere anche i rischi complessi, facilitando la pianificazione ed il controllo.
Il diagramma bowtie ha la forma di una farfalla con una chiara differenziazione tra il lato preventivo e reattivo della gestione del rischio, permette di gestire molteplici scenari di incidenti plausibili e di costruire le barriere per controllarli.
COSA PUO' INFLUENZARE E DEGRADARE LA SICUREZZA DELLE TUE OPERAZIONI QUOTIDIANE?
Scoprilo
BowTieXP SOFTWARE SOLUTIONS

La piattaforma BowTieXP Software Solutions è composta da:
BowTieXP visual risk assessment
IncidentXP one platform to analyze incident
AudiXP monitor barrier performance
BowTieSERVER enterprise barrier management
Human Factor Italia, in qualità di partner ufficiale di CGE risk management solutions ,
offre la metodologia del Barriers System Risk Management e l'assistenza del proprio staff certificato.